I've loved to draw for as long as I can remember. When I was a child my father would bring home paper from his office— he worked for a printing company and there was always lots of paper on hand—and I would draw ladies with big hats and beautiful dresses and dogs and cats dressed up for outings in the park, sitting on benches holding ice cream cones or flowers.

In the course of my life I've drawn in pencil and pastel and painted in watercolors and oils. I've painted landscapes, still lifes, and portraits. But it's only recently, since I've taken up printmaking, that I've come to realize that inherent in the works which have brought me the greatest joy--and which I feel are my most successful—is the depiction of movement.

Printmaking was the very first art class that I took as an art major at Antioch College. Many years later, in 2008, I decided I would give printmaking another try. I enrolled at the Art Students League, taking classes from Sylvie Covey, Michael Pellettieri, Bill Behnken, and Rick Pantell. Much to my delight, I discovered that I love making prints. I love the planning, the process, and the richness and feel of the paper. Being a bit of a surrealist, I enjoy using reality as the jumping off place for a world that exists in my mind. Printmaking—with its endless possibilities and unique limitations—seems to free my imagination more than any other medium.

Contact Information


Phone: 917-378-6901
Email: mrthvs@gmail.com


Current and Upcoming Exhibitions

• 51st Annual Mark Twain Library Art Sale. Mark Twain Library, 439 Redding Road, Redding, CT. Dec. 2 - 10, 2023.
• 2024 Combine Art Collective Juried Art Show. January 11 through February 27, 2024, Opening Reception January 14. Combine Art Collective, Walla Walla, Washington.



Education


After Antioch College, I continued my art education by taking classes in illustration and design with Jim McMullan and Milton Glaser at the School of Visual Arts.


Influences


Looking through art books is a great pleasure of mine, and although my list of "favorite artists" continually grows and changes, among those artists whose books I currently look at the most and whose work I am particularly drawn to are August Macke, Doris Lee, and Wayne Tiebaud. The book Rhythms of Modern Life: British Prints 1914-1939, which features the linocuts of Claude Flight, Cyril Power, Sybil Andrews, and Lill Tschudi, never ceases to inspire and amaze me, as does the book, Contemporary Japanese-Style Painting, by Tanio Nakamura, which includes paintings by Tokuoka Shinsen and Yamaguchi Hoshun, among others. And I am continually discovering new artists to admire on Instagram.


Experience


Before devoting all my time to my own artwork, my weekdays were spent working in the publishing and advertising industries. Positions held included graphic designer, promotion art director, advertising manager, and editor. I also worked as a freelance artist, designing and illustrating greeting cards, book jackets, and children's books.


Personal Life


I have two married daughters—Johanna Stoberock and Jessica Carballal—and three grandchildren—Lucien, Mila, and Rebecca. I am married to the playwright, David Ives. We live in Manhattan.


Collections

My work is in the Print Collection of the Syracuse University Art Galleries and the Newark Public Library.


Memberships

I am a member of the Society of American Graphic Artists, an elected member of Audubon Artists. an elected member of Allied Artists of America, and a member of Boston Printmakers.


Representation

I am represented by The Old Print Shop and Ebo Online Gallery.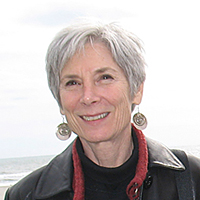 All images copyright Martha Ives
If you have any questions or would like additional information and/or price list, please contact Martha Ives at

mrthvs@gmail.com